Get a Customized Analysis of Your Financial Status & Goals to Strategically Grow Your Wealth
Nagel & Associates, LLC, an international business law firm with over 20 years of experience in international asset protection, designed the Personal Asset Protection Program℠ (PAPP) - a customized analysis that utilizes international, tax, estate and commercial law principles - to custom protect the assets of high net worth individuals from the volatile United States dollar market.
The Personal Asset Protection Program ℠ (PAPP)
Designed to:
Reduce your current income taxation
Reduce estate taxes
Build a wall around your personal assets
Diversify your asset allocation into international markets and foreign currencies
May involve:
Family limited partnerships
Limited liability companies
Offshore corporations in any of the world's tax haven jurisdictions
Revocable or irrevocable trusts
International annuities
Mortgage loan investments designed to eliminate your home equity on a tax deductible basis
Ownership of an international bank
Creation of an international professional service corporation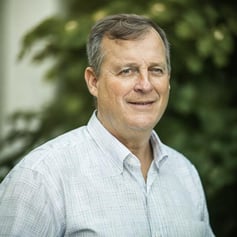 Getting Started with the Personal Asset Protection Program ℠ (PAPP)
First, you'll meet with one of our international attorneys to determine your specific financial goals and complete a client profile questionnaire. Then, within seven to ten days, you receive a customized proposal that sets the structure of the plan, the jurisdictions best suited to implement the plan and the estimated cost for implementation. General fees start at $5,000 with average plans implemented for around $20,000 - $25,000.
If you're interested in proceeding with the PAPP℠, you will enter into a Retention Agreement with the law firm, and work commences on the project. Upon completion of the Program℠ structure, the firm assists you with funding the entities and establishes a compliance schedule. All compliance activities are performed by the firm or can be shifted to your existing accountants as an integrated part of normal tax planning. All communications between you and the attorney are privileged and strictly confidential.