Attorney Joel Nagel, J.D, L.L.M
Founder and Managing Partner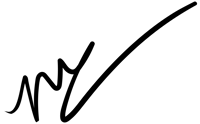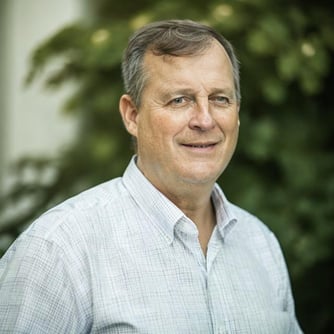 Attorney Joel Nagel is founder and managing partner of the international law firm of Nagel & Associates, LLC. The firm is Pittsburgh's first law boutique focusing exclusively on international asset protection, estate planning and overseas commercial transactions. Our motto is "We represent US capital abroad."
With offices in Sewickley, near Pittsburgh, Pennsylvania USA, Nagel & Associates has grown exponentially over 1000-fold in business activity since its inception in 1992. In addition to his work as a lawyer, Mr. Nagel is known as a visionary and dealmaker providing international business leverage for leading corporations, entrepreneurs and individuals. He has raised hundreds of millions of dollars in capital and debt for projects all over the world. These projects have included hotels and other real estate development projects, financial institutions, professional sports franchises, agricultural projects and a wide variety of additional business initiatives globally.
Entrepreneurial Instincts
Attorney Joel Nagel currently serves and has previously served on the boards of over 125 client-companies, and is involved with strategic planning initiatives directed toward growth and "best practices" management.
With an investor's perspective, Mr. Nagel also has helped fund technology ventures. He has served on the advisory board of the Western Pennsylvania Adventure Capital Fund, which invests in early stage, mostly technology companies in southwestern Pennsylvania, as board president of the Nicaraguan Development Corporation, as an advisory board member of the Oxford Club and Ireland-based Sovereign Society and the Violeta Barrios de Chamorro Foundation in Nicaragua. He has served as Chairman of the Board of Caye International Bank Ltd. in Belize since 2003.
Much of Mr. Nagel's focus is on helping clients select the right jurisdiction for a transaction and the best vehicle to grow business, reduce taxation and protect assets. He has pioneered the licensing of international structures for foreign banks, mutual funds, hedge funds and insurance companies. He created the firm's Personal Asset Protection Plan℠ and the Physicians Asset Protection Plan℠ and has developed sophisticated international estate plans encompassing trusts, foundations, corporations, LLCs, partnerships, self-directed IRAs and insurance products.
Sound Legal Advice
Mr. Joel Nagel has been quoted in U.S. News & World Report on the benefits of retiring abroad, and has been featured in the Pittsburgh Post-Gazette, Pittsburgh Tribune-Review and Pittsburgh Business Times.
He has authored articles for International Living, Live and Invest Overseas, The Simon Letter, The Oxford Club, Island Properties and Hemispheres. Mr. Nagel has lectured at conferences and seminars of the Central American International Investment Symposium, Live and Invest Overseas, International Living, Asset strategies, The Oxford Club, The Sovereign Society, The Hermitage Forum and The Money Expo.
Mr. Nagel has also hosts an annual global asset protection and insurance conference since 1996, called Presidents Week; an invite only event attended by presidents, CEOs, CFOs managing partners and the heads of family offices.
A Career Spanning Over 30 Years
In 2001-2002, Nr. Nagel was President of the Rotary Club of Pittsburgh. During his tenure, the club launched the widely publicized, first annual "Ducky Derby" to raise funds for charity. He also helped solicit donations and land for the Roberto Clemente Health Clinic in LaReforma, Nicaragua, to serve thousands of underprivileged citizens.In 2005-06 Mr. Nagel served as District Governor for the Rotary Clubs of Western Pennsylvania. During Joel Nagel's term as Governor his District had the highest per capita giving of any Rotary District in the United States. He has also served as a Rotary International "Presidents Representative" speaking on behalf of the Rotary International President abroad.
He currently sits as Board Chair of the Living Word Church Foundation in Belize.
Earlier in his career, Mr. Nagel was an attorney with Buchanan Ingersoll, one of the nation's largest law firms. Previously, he served in the Office of the Chief Counsel for International Commerce of the U.S. Department of Commerce. He also completed a clerkship at the Commission of the European Communities in Brussels, Directorate-General's Office for Competition. Attorney Joel Nagel is a former Fulbright Scholar and studied law in Europe. He speaks fluent German.
Mr. Nagel resides in Sewickley, Pennsylvania with his wife of over thirty-seven Dr. Susan E. Nagel and their seven children. He spends much of his time in Belize as well as in Portugal and Austria
Higher Education
Fulbright Scholar (1987-88)
Rheinische-Fredrich Wilhelms University, Bonn, Germany
The Hague Academy of International Law (1988)
Georgetown University Law (L.L.M., With Distinction,1990) and
West Virginia University (J.D. 1989)
Allegheny College (B.A., 1986)
Memberships
American Bar Association, International Law and Practice Division
Pennsylvania Bar Association